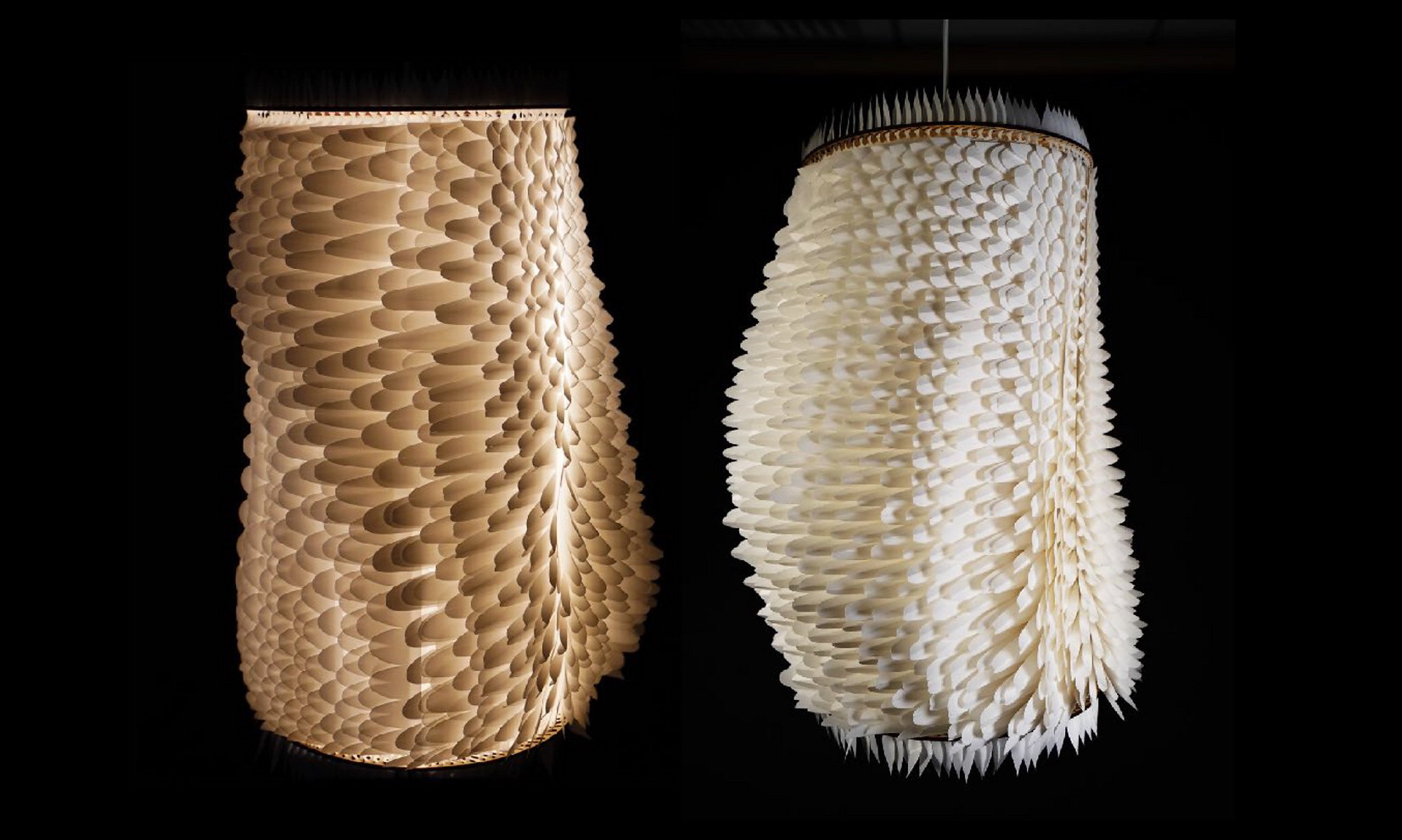 The 'Scales in Wind' fluid lamp is inspired by the rigid textures of animal scales with, ironically, the softness of wind and the patterns it creates. I call it 'fluid' as it allows wind and its environment to shape it. The lamp moulds into various shapes in the wind with lights on and off.
​​​​​​​
Always intrigued by the properties of seemingly opposing elements, I investigated how they interacted and then chose to create this lamp as a project for a class at the Massachusetts Institute of Art, Design and Technology's Department of Architecture and Planning as a required exercise for learning laser cutting and construction.
The primary materials used in the production include Polypropylene and Plywood, while the strips of 'scales' are laser cut to precision- each strip different from the other in terms of varying wavelengths of scale lengths.
​​​​​​​
After the initial concept sketches, I tried various material manipulation methods such as weaving, braiding and overlaying cut paper sheets to see how they worked in various forms and against light. When I found a pattern that was airy enough to mould with the wind, I created digital drawings on rhino 5.0 for laser cutting.